A slab leak can occur because of a damaged or corroded pipe. In addition to wasting a valuable resource, a slab leak in Mission Viejo home or business can cause severe property damage if left unrepaired. The water can weaken the foundation and compromise the structural stability of your property. To minimize the damage, it is important that you locate and repair the slab leak as quickly as possible. Due to the serious nature of this problem, we are available 24 hours a day, seven days a week to provide you with highly experienced and trained slab leak repair Mission Viejo.
A slab leak is a water leak that occurs below the concrete foundation of a home or another building. The leak can develop in cold or hot water lines as well as a sewer pipe. While repairing the damage is often not difficult, finding and gaining access to the leak can pose a significant challenge. Once the general area of the leak is located, the repair may require that you cut through the concrete to repair the pipe.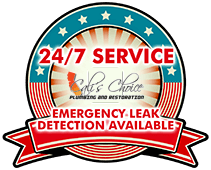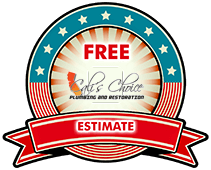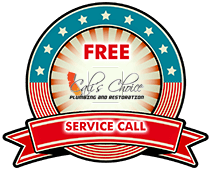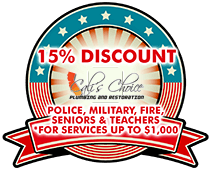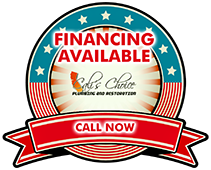 Pipes and fittings can be damaged by the stress that results from the constant vibration of water moving through the water line, as well as the expansion and contraction caused by the freeze and thaw cycle. As the pipes vibrate, they can rub against other materials, which can create a break in the line. The earth shifting beneath the foundation also places tremendous stress on the pipes and fittings. Older homes in Mission Viejo may have copper or galvanized metal pipes that corrode due to a reaction with the soil. Outdated construction methods can also lead to a leak if the lines experience too much pressure or are not properly supported and insulated within the foundation.
Symptoms of a Slab Leak Near Me
There are several common telltale signs of a slab leak. One early sign is a larger than normal water bill. You may also notice a spot on your floor that is warmer than the surrounding area. Another potential red flag is the unexplained sound of running water even when all your taps are turned off. A hot water leak may cause your gas or electric bill to increase because the water heater runs more often than usual. You may also notice that your walls are developing cracks because the foundation is shifting. The excess moisture from the slab leak can also foster the growth of mold and mildew beneath your carpets.
You must seek immediate assistance from a slab leak repair Mission Viejo. An active slab leak will only increase the amount of damage and expense of repairs over time. Cali's Choice Plumbing & Restoration can check your plumbing, determine whether it has developed a leak and recommend the most appropriate course of action. Our company specializes in locating and repairing slab leaks. In many cases, we can work directly with your insurance company. our Mission Viejo plumbers are available 24/7, so call us today for slab leak repair Mission Viejo.