Cali's Choice Plumbing & Restoration
Water Heater Repair Mission Viejo CA
If you are looking for water heater repair service in Mission Viejo then Cali's Choice Plumbing & Restoration is the best service provider for you. We have a team of licensed and experienced water heater installation, repair and maintenance specialists offering repair services with a guarantee.
We also provide emergency water heater repair Mission Viejo CA. Sometimes a water heating system leak can spread across surfaces, creating a lot of mess, calling for urgent repair. We have a 24 hour services team. Anytime you call for an emergency service, we give very fast response and solutions.
Our team also offers water heater installation Mission Viejo. This includes replacement services. If you are looking to install a new water heater for your home or office or seeking to replace the existing one, our technicians will help you get the ones best suited to your situation and preferences. Our certified technicians will not only provide you details on what type of water heater suits you, but also help in procuring the same and installing it perfectly first time right.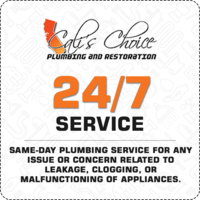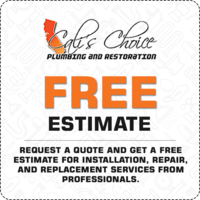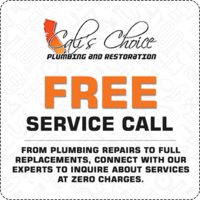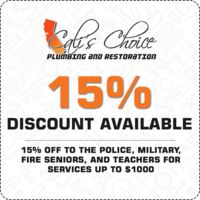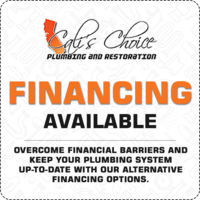 Our water heater repair and installation technicians also provide maintenance services. We pride in our ability to serve you for any need regarding water heaters. Our experience covers residential water heater installation, repair and maintenance needs.
Call us for a free consultation if you are looking for a water heater repair Mission Viejo CA. We also offer free estimates.
Cali's Choice
Water Heater Installation Mission Viejo
We provide installation services for gas, electric and hybrid water heaters covering both tank-based and tankless water heaters. We have access to a wide range of energy-efficient products too, and we can help you procure them at very reasonable pricing options.
Getting water heater replacement done through our specialists ensures a 100% risk-free job, with no wrong adjustments made, faulty connections or any other errors. Post replacement, the entire work is verified through an inspection, ensuring everything is done perfectly right.
If you want to replace your existing tank-based water heaters with a tankless one, contact our water heater installation team in Mission Viejo and rest assured you have made the right choice in terms of product, installation and customer service. There are a lot of matters to consider when replacing a water heater such as the size of the current one, the type of connections involved and its locations, the number of appliances and fixtures associated with your hot water requirements, the related health and safety requirements, etc.
One wrong judgement leads to years of trouble with one issue or another and there are risks of the water heater getting blown. Our certified and highly skilled technicians will guide you through every step of the decision-making process. We give a free consultation and estimates for water heater installation Mission Viejo.
Our Emergency
Water Heater Installation Mission Viejo CA
We provide comprehensive repair services for water heaters. If your hot water systems are troubling you with slow water heating or excessively hot water flow or maybe complete loss of heat, and you need instant assistance, give a call to our plumber in Mission Viejo. We make it possible that you get immediate repairs done without having to pay a lot. We never overcharge you.
Sometimes the problem might not be with the water heater but with the pipes or related connections. Equipped with the latest in inspection equipment, we are able to detect the source of the issue very quickly.
Giving high quality service and exceptional customer service is our main motto. For your emergency water heater repair Mission Viejo CA, give us a call.