While residents of Oceanside, CA enjoy the beautiful weather and the beach community, not all is fun – older homes in the area are prone to water leaks!
Over time, pipes become worn or damaged; tiny cracks can form, which causes leaks.
If a leak goes undetected, it may get worse and lead to extreme damage and expensive repairs.
Let us save you the headaches of dealing with a water leak.
Call Cali's Choice Plumbing & Restoration anytime to schedule an appointment for a water leak detection Oceanside.
If we uncover a problem, we will fix it quickly and efficiently.
Common Causes of Water Leaks in Oceanside
Water leaks can be caused by a number of reasons. If you are familiar with waterfalls and canyons, you understand the power of water. Since your water pipes contain high pressure, this can erode their interior protective coating and start a leak.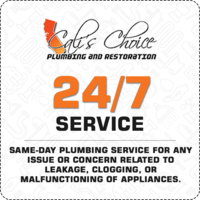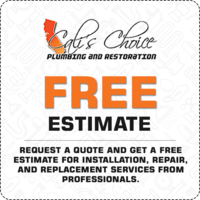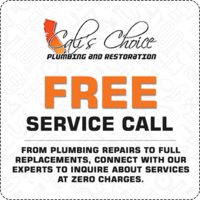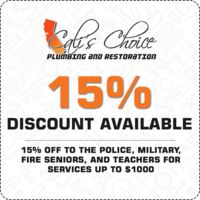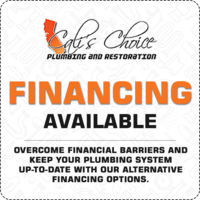 Water may contain a chemical composition that is known to weaken plumbing. It is wise to have your water pH frequently checked so that problems may be avoided. If levels are too high, your water is considered acidic and will slowly dissolve metal pipes.
The materials that were used for your home's pipes may be the cause of leaks as well. When your pipes are made of various metals, electrolysis may occur. This is a reaction that causes a metal current, which creates tiny openings in pipes. In time, these tiny pinhole leaks can expand and create a larger problem.
Reasons to Hire a Professional Leak Detection Company
Professional water leak detection companies have the required tools and experience to identify the exact location of problems. Also, they will recommend the best and least invasive courses of action.
We utilize the newest technologies to find leaks and control them. To keep inconveniences at a minimum, we go to work fast and thoroughly fix problems so that issues do not occur in the future.
Many times, a homeowner will not suspect a leak until it is too late. However, if you begin to notice certain things, you may have a water leak; for instance, your monthly water bills may be unusually high.
Also, you may hear the sound of running water throughout your home when no faucets are in use. There may be a warm spot on your floor or damp carpeting as well. You may also notice damp spots on your walls.
At the earliest signs of a water leak, you should try to uncover the root of the problem. Ignoring a small issue can lead to devastating damage.
With our assistance, we will use our specialized equipment to detect the source of a leak and perform fast repairs.
Emergencies can strike at any time, so we are available 24/7 to address your problems. Although we offer a variety of plumbing services, we specialize in Water Leak Detection service in Oceanside.
Instead of attempting a DIY fix that may not completely stop your leak, call our Oceanside plumbers. We will perform an inspection and recommend the most effective solution.
Besides cosmetic repairs, we dig deep, get to the root of the leak, and repair the damage. If you suspect a water leak in your Oceanside home, call us right away. There is no time to lose!