Although Poway has only been an official city for about thirty-six years now, this San Diego County powerhouse has demonstrated its excellence in many ways.
It's no wonder that so many residents are proud of living in Poway.
Boasting rural roots, Poway is a study in modernity. However, it is still affected by many of the same issues that impact California as a whole, including the drought.
Now more than ever, Poway residents must monitor their water usage. A leak in your home's foundation can cause you to waste hundreds of gallons of water without you even knowing it.
Cali's Choice Plumbing & Restoration is ready for any slab leak repair services.
If you've recently noticed that your water bill has inexplicably skyrocketed, there is a good chance that you may have a slab leak.
Other signs of a slab leak include warm spots in the floor or the sound of running water when all of your faucets are turned off. There may be humidity in a specific room of your house, or even standing water around a home's perimeter. Cracks in ceilings and walls are also a dead giveaway. Slab leaks are a more common problem than many people realize; in Poway, it is estimated that the average household will waste more than 10,000 gallons of water annually due to leakage.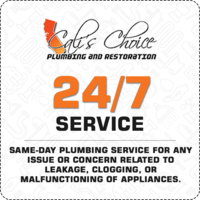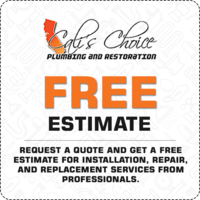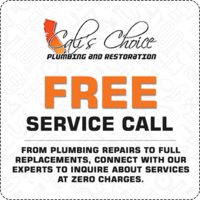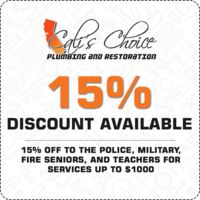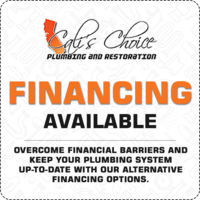 What Exactly Is a Slab Leak?
Basically, plumbers tend to refer to any leak under the floor as a slab leak, because this issue usually occurs underneath concrete. However, the only way to know for sure is to solicit an expert opinion. One of our experienced plumbers in Poway will be able to evaluate your slab leak as soon as we examine your residence.
Why Should I Be Concerned about a Slab Leak?
There are a plethora of complications that can arise from slab leaks. Left unchecked, these structural faults can damage your home in all kinds of ways, eventually becoming hazardous to your health (due to possible growths of molds and mildews). The longer you wait to have a slab leak repaired, the more likely it is that the damage will multiply, costing you more and more money. Luckily, most slab leaks can be avoided with preventative measures.
When our plumbers in Poway come out to look at your home, they'll check out pipes that are in the walls of the foundation, in addition to those that are buried underneath the ground. Since underground pipes are susceptible to issues caused by weather conditions, it is crucial that you have them checked. Our experts use state-of-the-art equipment to look at hard-to-reach pipes that may seem difficult to examine.
As a homeowner, you'll want to root out any potential slab leaks as soon as possible. When experts repair the problem right away, extraordinary amounts of money can be saved.
By paying close attention to your water bill and scheduling a plumbing inspection, you set yourself up for success while potentially saving the foundation of your home.
Cali's Choice Plumbing & Restoration offers slab leak repair Poway. Many local homeowners have put their faith in our staff over the past few decades.
We care about providing an excellent value, always keeping the bottom line in mind when recommending repairs that are guaranteed to work.
When your home experiences regular drops in water pressure or even consistently low water pressure, it can become vulnerable to slab leaks. Because pipes may expand and contract often, cracks can occur. Vibrations within the pipes can occur, abrasions can pop up on the inside and all of these issues can contribute to the formation of holes.