No one plans to have a plumbing crisis on a Saturday night. But if it happens to you, you deserve the same level of trustworthiness that you would find from another Santa Ana Plumber during the week. Cali's Choice Plumbing & Restoration offers 24 hour Plumbing Service in Santa Ana, CA area so that you can rest easy during any Plumbing Repair. If your business owner or a homeowner, whether it happens during regular business hours or in the middle of the night, we are here to help! If you need a 24 hour Plumber in Santa Ana, contact us now to have your Plumbing problems solved. We offer Plumbing Services 24 hours a day, 7 days a week, 365 days a year.
Our 24 Hr Plumber in Santa Ana, CA
We provide quality services across a broad range of Residential and Commercial Plumbing issues. Our technicians prepare to deal with everything from Clogged Drains to Burst Pipes, Faulty Water Heaters Repair, and Ruptured Sewer Lines. We have experience in many Plumbing Emergencies and Repairs, and whether your issue is large or small, we bring the same level of professionalism and diligence into your home or business.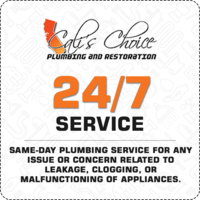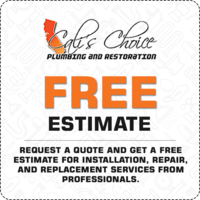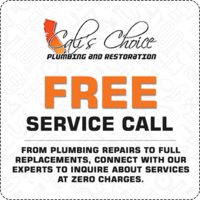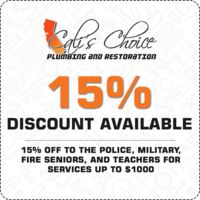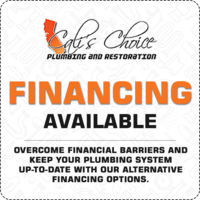 What To Do If You Have a Plumbing Emergency
Contact our customer service line 24 hours a day to schedule a service call in the Santa Ana area. One of our representatives will assist you by collecting some basic information about the issue you are experiencing and the type of service you need. For the most urgent emergencies, the customer service representative can dispatch a technician to your home or business within one hour. Whatever your Plumbing needs are, you can rely on our customer service staff to connect you with a skilled Santa Ana Plumber. We are here to help you address your Plumbing issue with as little disruption and hassle as possible.
Do You Need to Hire a Plumbers in Santa Ana, CA?
If you have to ask yourself this question, the answer is a resounding "YES." It can be daunting to search for a 24 Hour Santa Ana Plumber in the middle of the night while wading through a puddle in your hallway. It can even be tempting to think that you can save money by searching for DIY solutions on the Internet. But your Plumbing is a sensitive, complicated system, and you can do costly damage by attempting to repair it yourself. Our Santa Ana Plumbers are licensed and insured so that you can rest easy in the knowledge that your Plumbing is in good hands. It is always worth the money to consult a trained professional to repair or maintain this expensive