Flood Damage Restoration Santa Ana CA
Best Flood and Water Damage Restoration Service in Santa Ana, CA
Flood and water damage can be destructive and immediate action is vital to prevent further damage to your property. When you are faced with a similar situation, you need a professional plumber in your area that has the right flood damage restoration experience. If you are in Santa Ana or a neighboring community, then look no further than Cali's Choice Plumbing & Restoration. Our teams of professionals have the expertise and the resources to handle a water damage event of any size and can respond within an hour to any place across Santa Ana, CA.
Affordable Flood Damage Restoration Service in Santa Ana
We are a leading company in the damage restoration industry, serving residential customers in Santa Ana for over decades. Our technicians are highly trained and specialized in flood and water damage that enables them to get your property back to normal fast and effectively. We offer services 24/7 and are committed to responding immediately to flood and water damage emergencies. Our teams always come to your aid with enough resources to handle even a catastrophic water damage event.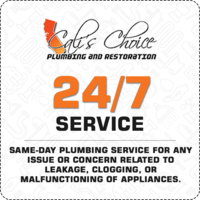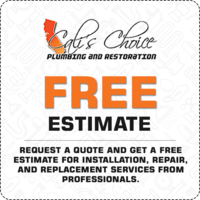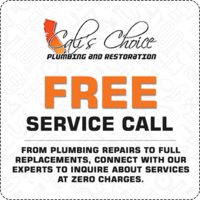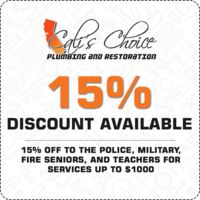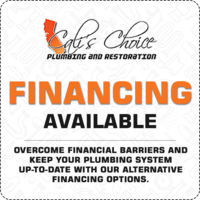 Residential Flood Damage Restoration Santa Ana, CA
An unexpected flood can sideline the entire flow of your business. It can even jeopardize your operations by putting you out of business until the restoration of your residential property is completed. Cali's Choice Plumbing & Restoration takes its business very seriously so we understand how important yours is to you. With the help of our exhaustive range of residential flood damage restoration in Santa Ana CA, we can restore your residential property back to its original state with minimum downtime but never compromising the quality of our work.
Contact the Leader in Flood Damage Repair Santa Ana, CA
If you are in need of professional flood damage repair service in Santa Ana, CA, you can count on Cali's Choice Plumbing & Restoration for exceptional and affordable solutions. Our goal is to provide our customers with first-class service. To that end, we do everything possible to make your experience with our business a positive one.
Cali's Choice
Flood Restoration Services
Water Extraction, Drying and Dehumidification
We start the water extraction process with a damage assessment to determine the areas and the extent of the damage. Then through the use of our high powered pumps and truck mounted vacuums we extract hundreds of gallons of water from your premises. To accelerate the drying process and to prevent secondary water damage we make use of air movers and dehumidifiers to remove the moisture from the air. Finally, we clean and sanitize the entire property.
When a building is affected by flood, it has a higher chance of water penetrating through drywall and flooring. This can weaken the structure of the building and cause huge risks to the property and its residents. This is where our immediate board-up services come into assistance. Our teams will quickly board-up your property and ensure it's safe until reconstruction.
We provide a whole range of water damage Santa Ana. From the initial damage assessment through site clean up until your property is fully restored to its original state. From flooring, drywall, ceilings, doors, and windows, we restore everything. We coordinate the entire project and ensure timely completion as per estimates.
Packout and Content Restoration
Many of your valuable belongings such as photos, books, artwork, and electronics can be damaged from flood. You can rest assured that we have in-house experts on flood-damaged content restoration. Our experts will do everything possible from their end to restore your cherished possessions to their best condition and return them to your home.
Why go for Cali's Choice
Flood Damage Repair Santa Ana, CA
Selecting a flood damage repair partner for your residential property is something on which you should give some serious thought. Choosing the right professionals, who have the certifications, expertise and the right equipment is vital.
24 Hour Emergency Services

– Our plumbers are dedicated to offering very fast responses and they come to your site within a minimum time when an emergency request is made. We have our workstations in a way that helps us to access any place in Santa Ana within an hour or within a short time. Our technicians are available 24/7, ready to help you with any kind of major or minor water damage event that requires prompt action and professional expertise.

Expertise

– Cali's Choice Plumbing & Restoration teams comprise well-trained and experienced technicians, who are certified and licensed, and handle all types of residential flood damage repair Santa Ana.

Years of Trust

– Cali's Choice Plumbing & Restoration has been trusted by over hundreds of residential customers in Santa Ana. Our priority has always been to offer you top quality damage repair and restoration services, with 100% customer satisfaction.