Water Damage Repair in Santa Ana
Need Water Damage Repair in Santa Ana? Call Cali's Choice
Water Damage from broken plumbing and natural disasters such as floods can have shattering effects on you and your property. Most of the time, bigger damage is caused by water entering into your property through damaged rooftops and broken pipes running inside the building.
Once the water gets inside, it can wipe out everything from furniture, clothing, books, and documents to electrical appliances.
With our comprehensive range of water damage repair Santa Ana, you got nothing to worry about. Call us and we'll turn your life back to normal in no time.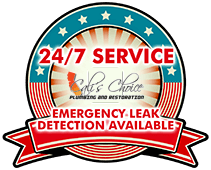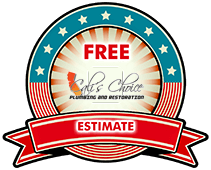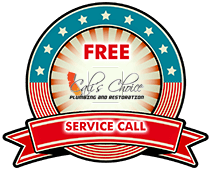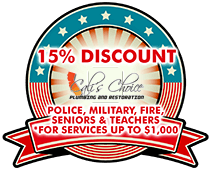 Cali's Choice – Water Damage Repair from the Experts
If your home or business is hit with severe water damage, let the water damage restoration Santa Ana experts at Cali's Choice get your property back on its feet.
Our teams respond quickly onsite to minimize further damage and conduct a thorough inspection on your premises to develop a customized plan to get your property back to its original state. Our teams are comprised of extensively trained technicians employed with the latest tools and technology.
Emergency Water Damage Repair Services in Santa Ana, CA
Disaster strikes at the most inopportune moment. With our 24/7 emergency water damage repair services in Santa Ana, Cali's Choice has got you covered. Save us in your contacts and with one phone call, a team of experts who are well trained and experienced to handle any major water damage event will be on their way to assess your situation and restore your property back to normal.
Call the Professionals in Water Damage Repair in Santa Ana
We understand how distressing it can be to see your property being physically hit with water damage. Call Cali's Choice in Santa Ana to get your family back indoors or to get your business back in working order after severe water damage. With our years of experience, we know that each event is unique; therefore we create solutions that fit your situation. With our top notch services and affordable prices, you will not need to look no further than Cali's Choice.
Cali's Choice
Water Damage Restoration Santa Ana
Drying and Dehumidification
Once your property is hit with water damage, water can spread within the premises in minutes. Our teams use modern instruments to inspect your building for damage and to identify the source. We remove water using vacuum pumps and dehumidifiers and ensure the place is fully dried out. We detect and remove hidden water and moisture too.
Carpet and Upholstery Furniture
If your carpets and upholstery furniture are affected by water damage, it is important that they are well dried and no water is present in them, to avoid mold growth and expensive replacements. We use advanced technology to quickly clean and prevent water damage from spreading. Then it is treated thoroughly for moisture removal, mold mitigation, and odor removal. Finally, we'll deodorize and restore them, preventing you from costly carpet and upholstery furniture replacements.
Sewage backups or overflows can occur due to blockages from soil settlements, root infiltrations and items flushed down from a drain. If there's a burst sewer line or a sewage backup in your place, contact us. Our teams will quickly remove the contaminated water and sewage from the premises, dry out and disinfect the place and also restore your sewer lines.
Just like how water can damage your floors, walls and ceilings, it can also affect your possessions such as furniture, photos, books, documents and electronics. Fortunately, we got in-house experts who are extensively trained to restore all kinds of your precious belongings. Contact Cali's Choice and our experts will restore your content to their best possible condition.
Why go for Cali's Choice
Emergency Water Damage Repair Services in Santa Ana
Know why Cali's Choice is the most competent in delivering you comprehensive emergency water leak damage repair services and the No. 1 Choice of most home and business owners throughout Santa Ana, CA and the neighboring communities.
24 Hour Rapid Response – Disaster strikes at the most inopportune moment. With our 24/7 emergency water damage repair services in Santa Ana, Cali's Choice has got you covered. With one phone call, a team of experts will be on their way to assess your situation.
Decades of Experience in Leak Detection and Repair – Our long years of experience in speedy and effective water leak damage repair enables us to assure you 100% guaranteed outcomes and the restoration of your property back to its pre-loss condition.
Services of Trained and Certified Experts – Our Santa Ana plumbers are licensed and well-trained to carry out all types of water leak repair and water damage restoration services. We are proud to say that we got some of the best in the industry in our teams.