Water Damage Restoration
in Tustin CA
Expert Water and Flood Damage Restoration Tustin
Flood or water damage is not just an inconvenience. If it is left unattended for a longer time, it can ruin your property and turn the entire place into chaos. Regardless of the size or the source of the water damage, it should be considered as an emergency situation due to its risks and consequences. Water damage shrinks upholstery, distorts wood, weakens drywall and damages carpets and flooring, requiring immediate damage repair. With Cali's Choice extensive flood damage restoration Tustin, CA we've got you covered in all major and minor water damage events.
Flood Damage Repair Tustin from Certified Experts
At Cali's Choice, we're flood damage repair Tustin experts. Our technicians have undergone extensive training and have been certified by the IIRC. When you turn to us in an event that requires water damage restoration, people coming to your aid are highly qualified professionals, capable of swiftly determining the scope of the damage and developing an appropriate plan of action to complete the restoration in a successful and timely manner.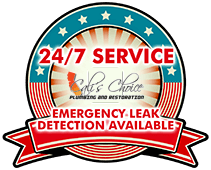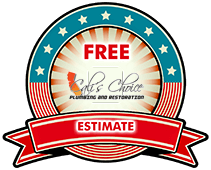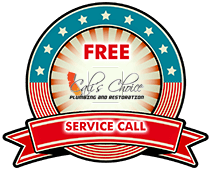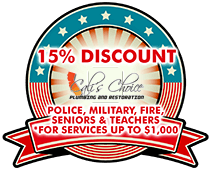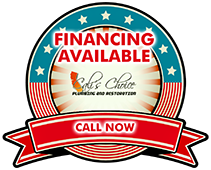 Cali's Choice – Commercial Flood Restoration Tustin, CA
When a commercial property is affected by water damage, every hour spent on damage repair and restoration will end up as hours of lost revenue. We at Cali's Choice as a business understand this very well. With the help of our commercial flood restoration services Tustin, we'll restore your flood or water damaged property as fast as possible with minimum downtime. Our teams have the experience to get your place quickly back in working order.
Call the Experts
at Cali's Choice in Tustin, CA, at any time 24/7
Don't waste time thinking! If your residential or commercial property needs professional flood damage restoration Tustin, then Cali's Choice is the right choice for you. Our technicians are well trained, experienced and certified to handle any major water damage event. We offer 24/7 emergency services in Tustin with cost effective damage restoration solutions to suit your needs.
Cali's Choice
Flood Damage Repair Tustin
Water Extraction, Drying & Dehumidification
We start with an inspection to identify and stop the water source. Then we'll identify the type of water and the extent of the damage to plan out our water extraction and drying process. Once it is done we use powerful truck mounted vacuums to pull out water from the premises. Even though the majority of water has been extracted there's still moisture within the air which can lead to problems like mold. Therefore we use dehumidifiers and expedite the drying process.
If your property has been damaged by a flood, it needs to be secured immediately to stop further damage. With our rapid 24/7 board-up services, we'll prevent water from permeating flooring, drywall that weakens the structural integrity of your property. The sooner you call us, the more we can protect you from additional damage and expensive damage repairs.
Flood Damage Reconstruction
After a flood, cleaning up the mess won't be enough for you to get back indoors. The damaged areas need to be reconstructed at times to ensure a safe habitation. We coordinate the restoration of your flood damaged property from the initiation to the completion until it reaches its pre-loss condition by reconstructing every damaged part of the property.
Content Cleaning and Restoration
Water damage can not only affect the structure of your property but also your treasured belongings. We clean and restore all types of items that can be destroyed from a flood. The most common types of restoration we offer include electronics and document/photograph recovery. Contact the experts to bring back life into your damaged keepsakes.
Why go for Cali's Choice
Flood Restoration Service Tustin CA
Cali's Choice has been the No. 1 choice of property owners when it comes to flood restoration Tustin CA. This is because we always stay 100% committed to helping you guide through tough times until you reach the resolution.
We are open 24 hours/7 days – We have a 24/7 open service facility to be able to serve you whenever you need us. We are just a few clicks or a call away from you. Cali's Choice teams have the resources to reach you on time whenever you need help with emergency water damage events in Tustin, CA.
We have decades of experience – We have been in this industry for decades, and have built a huge network of customers across California who trust us with all professional damage restoration solutions. The recipe to our success is our on-time response, skilled, well-experienced and licensed Tustin plumbers, and the use of the most efficient damage restoration techniques and solutions.
Our technicians are attentive, discrete and courteous – We will always treat our customers and their properties with the utmost respect. Our teams do everything possible to restore your property quickly, so you can get swiflty back to your routine life.