If you are looking for a slab leak repair Vista, look no further! We at Cali's Choice Plumbing & Restoration provide top of the line service and certified specialists, of whom deliver the best leak repair services in San Diego County.
We are available 24 hours a day, 7 days a week, and can be at your service in 60 minutes or less once you give us a call. Don't wait, let our plumbing professionals in Vista come to your rescue!
Slab leaks can be a real nightmare for any homeowner. In simple terms, a slab leak is something that occurs when water leaks underneath a concrete slab. The damage that a slab leak can cause can come from a variety of sources.
Reasons such as poor water quality, corrosion in the pipes, improper soldering, copper wrapping on the pipes, or shifts in the foundation which snap the piping in two can cause these leaks.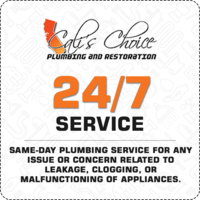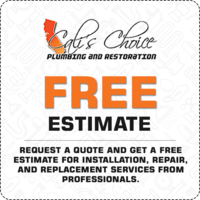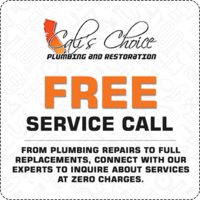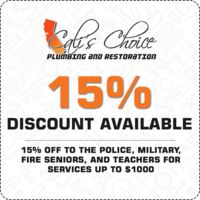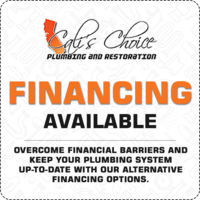 Signs that you might have a slab leak include:
A sudden increase in your water bill.
The sound of water moving through the pipes when it shouldn't be.
Moisture beneath the carpet or floorboards.
Mold or mildew stains.
Cracks in the flooring or walls.
Keep in mind that not all of these signs necessarily indicate a slab leak. For example, a sudden increase in your water bill could mean that water is leaking somewhere else on the property.
Should I Call A Professional Plumber to Inspect My Slab Leak?
Yes! It is very important to call in a professional plumber in Vista to come in and slab leak repair Vista. It may be tempting to try and repair it on your own if you have experience in DIY home restorations, but if done incorrectly, this can cause you hundreds if not thousands of dollars in damages.
It is smart to consult a specialist to come in and get the job done. There can even be some instances in which you cannot find leaks on your own without risking structural damage to your home.
Our professionals use hydrostatic testing, which is another task not meant for untrained individuals. In addition, something referred to as an isolation test may also be used, and this is completed with a special camera and other equipment.
Why is it Important to Call a
Professional Plumber?
Since few homeowners have the equipment or the expertise to even locate these leaks, it would be very unlikely for the average homeowner to effectively slab leak repair Vista. This is why it is never wise to attempt to handle such a repair as a do-it-yourself project.
Rather, if you know or suspect that you may have a slab leak in your home or place or work, it is very important to call a professional to pinpoint its location.
This is because, with the proper tools, leaks can usually be discovered and fixed with minimal disruption to the home. Renters or homeowners who are stubborn and attempt to make such repairs without professional help typically regret their decision.Trying to complete such work without expert help often leads to costly repairs in the future from mistakes made by untrained hands.
Another important thing to remember is that it is imperative that you do not to procrastinate: if a slab leak causes moisture to reach your home's interior, mold and mildew can proliferate at a very fast pace.
These substances can result in both an unpleasant smell throughout your home, or serious health problems for those who live in the dwelling. Additionally, a slab leak can also damage all types of flooring. If leaks remain undiscovered for an extended amount of time, foundation problems may occur as well.
Call Cali's Choice Today!
Since slab leaks are not always obvious, it is wise to schedule inspections on a regular basis. If you have your home inspected regularly, you will have an easier way of discovering problems before major repairs become necessary.
Here at Cali's Choice, we recommend slab leak detection be completed at least every three years. However, if tankless water heaters are not working properly or you have cause to believe a slab leak has already begun, you should not delay, but rather call a our specialists as soon as possible to schedule a complete evaluation.