When your Yorba Linda home is experiencing water leakage, you may be facing an expensive problem. Detecting issues early on will save you money (and headaches)! Cali's Choice Plumbing & Restoration dedicates its services to homeowners who need to uncover the source of leaks so that they can be properly repaired. Even the smallest issues may result in devastating damage. If you suspect that your pipes are leaking, call us immediately. We are always available for any water leak detection Yorba Linda.
Why Do Water Leaks Occur?
A number of things may cause water leaks. Most commonly, underground pipes become blocked; pressure builds within these blocked pipes and holes can develop. Also, older homes may contain pipes that were crafted from older, inferior materials. Over time, these items degrade and start to leak.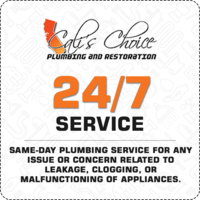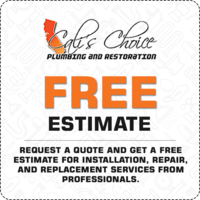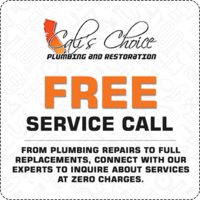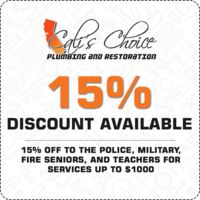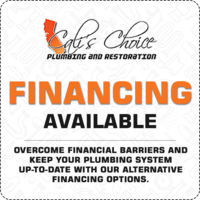 What are the Signs of Water Leaks?
Minor leaks give little signs, so it possible that the issues will be major by the time they are detected. You may begin noticing unusual happenings; you may experience a rise in your monthly water bills, you may feel a warm spot on your floor against your bare feet or it may be damp under your carpeting as well (this symptom may indicate a slab leak).
In certain cases, you may hear water rushing through your pipes when your faucets are not in use. Some individuals notice wet spots on their homes' exterior stucco as well. At the first hint of a leak, it is best to investigate the source of the problem. Ignoring the issue can lead to extreme damage. With the help of our company, the root of the leak will be pinpointed so that fast and effective repairs can be performed.
Benefits of Professional Leak Detection
Although you may try to identify and fix your water leaks without help, detection and repairs should be performed by professionals who have experience and the proper equipment to get the job done right. Our team uses the newest techniques and technologies to detect leaks and control problems. To minimize hassles, we work quickly and create little disruptions so that you and your family are not inconvenienced.
Water leaks can strike at any time, so we are available 24/7 to help. Our Yorba Linda plumber use non-invasive detection practices and make effective repairs. Although we offer various plumbing services, we specialize in water leak detection services and water damage repair. When you select a plumber, you must verify that he or she has the tools and ability to correctly identify your issue. The equipment that we use and the procedures that we follow ensure that your property will not be subject to unnecessary damage.
We carefully examine your home and recommend a solution that will stop your leak and prevent further issues in the future. Instead of only cosmetic fixes, we go the extra mile. When you have a leaking pipe in your home, we will replace it so that different problems do not develop. If you need help detecting a water leak in your Yorba Linda home, call Cali's Choice Plumbing & Restoration and schedule an appointment today.