Cali's Choice AC repair teams in Los Angeles are focused on providing the best experience possible. We pay heed to all of your concerns and reach the very root of the problem before resolving it. If you are ever looking for a one-stop solution center for all your AC-related problems, our air conditioner repair service in Los Angeles is the best place for you.
We are very concerned with the quality of our work. That is why we put heavy emphasis on evaluation and quality. Each repair team consists of licensed, certified, and experienced plumbers along with expert technicians, electricians, and consultants. We try our very best to avoid any time wastage. That is why we always carry all the equipment and advise minimal breaks to our teams. We are available 24/7, and you can call us anytime.
It is essential to fix your AC the very moment you notice any symptoms. It is also helpful to allow some regular maintenance. Both acts can increase the lifespan of your AC by a lot of years. Some common symptoms of a bad AC unit include thermostat not working, warm air, strange odors, dirt, little air blows out of vents, loud noises, extra humidity, etc. It is advisable to call a professional as soon as you notice the signs.
Cali's Choice provides air conditioning service in Los Angeles at a very reasonable price. You can see for yourself at the very starting as all of our estimations and prices are 100% upfront with no hidden charges at all. The price tags by themselves justify our claims of being best even if you do not count all the auxiliary benefits and considerable post-service maintenance we provide along with the services. Our services other than AC repair include AC tune-ups, AC cleaning, AC upgrade service, AC installation, inspection, and replacement. All the products during the service can be procured directly from us at an affordable price.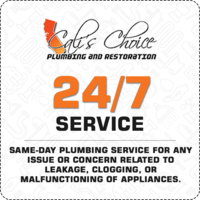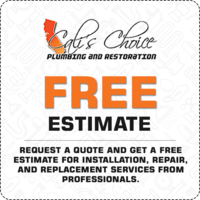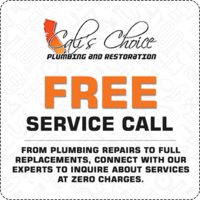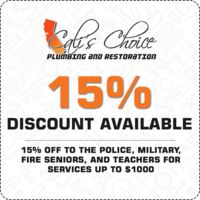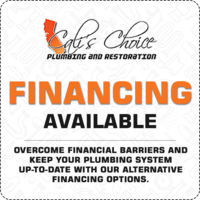 Emergency And Same-day
AC Installation And Replacement
With Cali's Choice Backed By Guarantees
We have emergency teams for both the repair and installation of all types of HVAC systems and AC units. Residential and commercial buildings fall under the same service options, so even if you have a big building, it is possible to install or replace all the AC units within the same day. You can directly buy all kinds of AC units for your house or office from us. The products we sell are certified and backed with long-term warranties. AC installation teams in Los Angeles provide adequate consultancy for choosing the best products.
There are options for custom packages and discounts for both regular and first-time customers. There are also flexible payment options; it is you who will choose how to pay us. You can pay us in premiums, upfront, or right after completion. Cali's Choice also accepts insurance and sometimes helps the customers in filings. Every step is documented with every detail, and so you can use the file for insurance claims.
Cali's Choice has very professional and well-groomed customer service. It becomes way easier to keep track of air conditioner installation in Los Angeles with customer service. Just call them to know about the progress, and you will get detailed reports.
Cali's Choice is one of the most customer-oriented HVAC companies you will ever find in the state of California. When you contact Cali's Choice, you will get services that comply with industry best practices. We comply with all the health, hygiene, and safety standards. And we provide solutions that are 100% effective, durable, and affordable; the most important thing is we provide top-quality maintenance, repair, upgrades, and replacements.
Our AC services can save you a lot of time and money. Contact us for superior HVAC services.