Cali's Choice offers the complete drain cleaning package, including hydro jetting and repairs. Our services include floor drains, downspout drains, storm drains, and sewer drains. We can repair and unclog any types of blockage, leaks, and clean up the entire property in cases of clogged drains and mold growth. The scope of service is magnificent. It will include anything you may want, along with drain cleaning in Los Angeles. From repiping to replacement to cleaning of the entire drainage system, you can count on us.
A lot of companies say you can count on them, but we do it for reasons. Firstly, all of the plumbers in the teams are certified, licensed, background-checked, and have tons of experience. Also, they are capable enough to deal with any problem proactively.
Secondly, our services cover both residential and commercial buildings, and thousands of Californians every day trust our services.
Thirdly, we always use the most updated tools and equipment for inspection, repair, and drain cleaning in Los Angeles.
Fourthly, we are completely against time wastage; that is why we carry the majority of our tools with us.
And Fifthly, despite the exclusiveness of our services they are very affordable for almost everybody. The prices are upfront with no hidden charges. We believe in complete transparency with our customers.
The drain service in Los Angeles is guarantee backed, so you do not have to worry about the quality at all. The products used during cleaning or repair can be directly procured from us at a very reasonable price. The drain cleaning in Los Angeles, CA, includes flexible timing and regular maintenance options. Call them anytime and any frequency of your choice. Whether it's a minor problem or a major one, the best plumbers for drain cleaning services in Los Angeles are only a call away.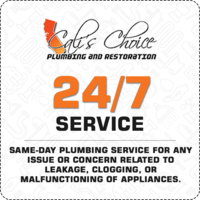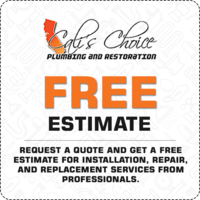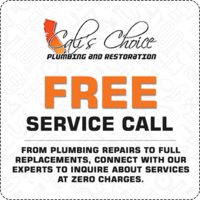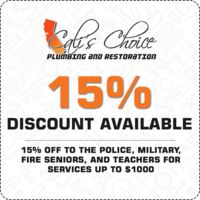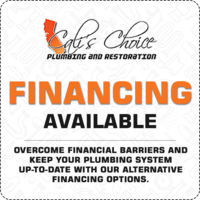 Sewer Cleaning, Hydro Jetting, And Drain Cleaning
Backed By Guarantee And Post-service Maintenance
Rely on our services because it does not end with the completion. You can always see how we stay firm on our promises. Our services include more than just store-bought drain cleaners. We perform an initial inspection thoroughly at every property to find any hidden or explicit problems using the best tools and technology. If we find any damaged pipes or sewer lines, we immediately will tell you before cleaning them. Our sewer cleaning teams in Los Angeles provide much of the same services associated with drain cleaning services.
Hydro jetting is one of the most preferred choices when it comes to drain cleaning. Cali's Choice hydro jetting cleaning in Los Angeles is done very carefully to avoid any kind of pipe or system damage in the long run. All the services, including hydro jetting, can be discounted for both first-time and regular customers. You can even design your own custom packages for drain and sewer cleaning.
Drain and sewer cleaning can be extended to include bathroom, kitchen, appliance, and outdoor drain cleaning. You can talk with the customer service to know more about the facilities we can provide.
We have been providing top-quality plumbing services for a long time in California. Trust, loyalty, and transparency are the primary ethos of our company. Our drain cleaning services in Los Angeles, California, are the best in the state. The proof lies in our customer retention rate, which is very high.
Cali's Choice believes in eco-friendly choices wherever possible. We get rid of all the waste materials, compost, molds, etc., in an eco-friendly way. All the chemicals used during the cleaning are FDA approved and considered safe for the environment. The products that are not safe will be treated as being safe before releasing it into the ecosystem. Cali's Choice always follows all the laws and regulations of the county, state, and federal government. You will never fall into legal trouble while working with us.