Slabs are common to numerous buildings in California. Before placing the slabs of a property, the water pipes or any other pipes are set. So If a leak or damage occurs in any of those pipes, it could go undetected for quite some time. There are many ways the pipes underneath the floor can get damaged, due to which it could develop cracks and leaks. Getting a slab leak detection done at fixed intervals is one good way to avoid such problems. Cali's Choice is an expert in slab leak detection, repair and repiping in Moreno Valley. We offer services to residential property owners across the city.
Cali's Choice has a team of very highly skilled and professional plumbers to tackle any sort of plumbing issues you might have. Our employees also have very high ethical standards. We ensure that you get honest pricing, 100% efficient solutions, and help with any related issue such as cleanup, odor removal and decontamination.
We use sophisticated equipment to ensure that slab leak detection and repair are done to perfection. Our experienced plumbers are adept at understanding signs and analysing problems correctly so that you never have to spend more than just what is needed.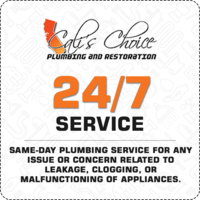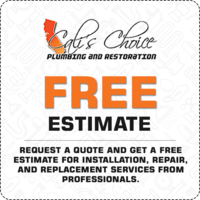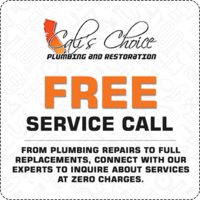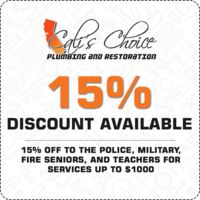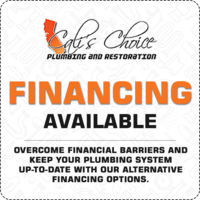 Our Slab Leak Repair team in Moreno Valley is available for services 24 hours a day, 7 days a week. Call us whenever you suspect of having problems. You can also call for our emergency services if your slab pipe leak needs urgent repairs.
Slab pipe water leaks are very difficult to detect; there are, however certain signs that indicate a leak. If your slab pipes are old or you have already faced a slab pipe leak once, it is good to be alert about pipe leak symptoms. These include wet floors, hot spots at unexpected areas, unaccounted sound of running or flowing water, etc. If you are moving into an old property with outdated piping systems, we recommend a slab leak detection done. Cali's Choice also offers slab repiping services in Moreno Valley. We have a good track record for slab leak repair services and a large base of satisfied customers. Contact us if you are looking for a slab pipe repair or repiping expert in Moreno Valley.
For
Slab Leak Detection Services in Moreno Valley, CA
and Repair Services, Call us
We offer a range of services
We provide slab leak detection services through most efficient plumbers. Our team can detect slab leak locations accurately, whatever be the type of flooring from wood to concrete. To inspect your slab pipes, we also offer slab pipe video camera inspection services.
Our slab pipe repair services in Moreno Valley includes
Spot Repair.
Pipe Coatings
Pipe Part Replacement
We offer free estimates and recommend solutions taking into consideration your budget concerns.
Our
Slab Repiping in Moreno Valley
Services
We have licensed contractors who assure you highly competent slab repiping services. This includes the following.
Repiping Services: Repiping consists of replacing all the old pipes with new ones. This method is by far the best one if your slab pipes are outdated or of a deteriorating quality, leading to possibilities of pipe bursts and extensive water damage.
Rerouting Services: Rerouting basically means to discontinue the damaged slab pipes and have new pipes routed above ground. Installations need to be carried out by certified technicians.
We have the best in certified plumbers in Moreno Valley at our service. They perform error-free installations. Count on Cali's Choice in Moreno Valley for perfect slab repiping solutions