Are you searching for a dependable plumbing expert in Riverside and its nearby area? Then, look no further than professionals at Cali's Choice. We have been serving the Riverside area with the best plumbing services for many years. Moreover, we work for both residential and commercial clients. At Cali's Choice, we offer complete tankless water heater installation in Riverside, replacements, and repairs using the best quality products in the market. Trust us and ensure that your new tankless water heater is installed proficiently by our experts.
We are an industry-leading plumbing company whose every service is backed by 100% guaranteed satisfaction. From simple maintenance to new upgrades, our skilled plumbing contractors can handle it all. No one does better tankless water heater installations than our trained and experienced plumbers. All our plumbing experts are updated with the latest technology and trends in the industry, and our professionals will help in choosing the top-best tankless water heater that meets your needs as well as your budget. Furthermore, if you are facing issues such as leaky water heater, low hot water pressure, running out of hot water, high utility bills, call us immediately. Early detection can help in preventing costly repairs and untimely replacements.
Whether your water heater is leaking or the water heater is not heating properly, our plumbing contractors arrive with the fully-stocked vehicle for fixing the hot water issue in no time. Our specialists are proficient in installing new tankless water heaters and make the whole process easy and fast. Our prices are very competitive. By upgrading your water heater, we make sure that your home has an efficient and endless hot water supply. Our skilled plumbers are very respectful and complete every service with craftsmanship. So, schedule your appointments for tankless water heater installation in Riverside and its surrounding now!
Contact Cali's Choice for any kind of tankless water heater repair, maintenance, installation, and replacements.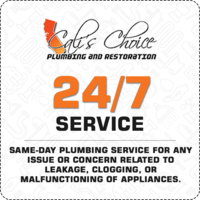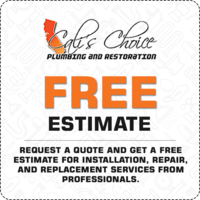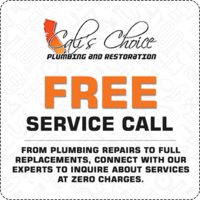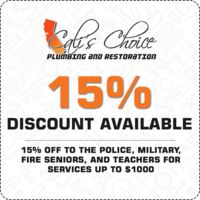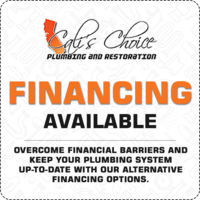 Get The Best Plumbing Contractors For
Tankless Water Heater Repair in Riverside
Tankless Water Heater Repair– At Cali's Choice, we handle everything from rusty water, leaky water heaters to general maintenance. Avoid replacement needs and costly damage by repairing your water heater at the early stage. Whether you need comprehensive water heater repair or minor repair, we can help! Contact us now for free estimates on tankless water heater repairs in Riverside.
Tankless Water Heater Replacement: Our plumbers will replace your existing water heater with a high-quality, efficient model. For water heater replacement, our plumbing team helps you to choose the best suit model according to your budget and lifestyle. The tankless water heater is the perfect option for energy-efficient and improved performance. We only work with the top-best brands of tankless water heaters.
Tankless Water Heater Installation: Our certified and factory-trained tankless water heater installation plumbers in Riverside are passionate about their work and professionally install tankless heaters. Moreover, we install the top-most brand of this field. No hot water project is small or big for our tankless water heater installation specialist. We deliver fast, best price, convenience, and quality service.
Tankless Water Heater Tune-ups: Whether your water heater is electric or gas, we offer effective maintenance services. Moreover, we charge very little for tankless water heater tune-ups. So, protect your water heater with annual inspection and cleaning by contacting our expert plumbing contractors.
Honest and Reliable Water Heater Services in Riverside
EZ Heat and Air is a professional water heater installation, repair, and replacement company that serves the entire Riverside area. We specialize in the tune-ups, replacements, and repair of commercial and residential water heaters. We are a licensed and #1 plumbing company that has been proficient in all aspects of tankless water heater services for many years. We took pride in our quality products and workmanship in this industry. We are very popular among our valued clients due to the top-quality work offered by us.
At EZ Heat and Air, we offer same-day and quick tank-based or tankless water heater installation and repair services throughout the Riverside area. Moreover, we offer upfront pricing and quote the price before beginning the work. If you are suffering from a noisy water heater, no hot water, or a leaky water heater, call us immediately. Our technicians are well trained and certified for precisely installing all makes and models of tankless water heaters. Our skilled plumbers save space and provide endless hot water to many homemakers. We offer complete water heater services, including the installation of a tank or tankless water heater, water heater flush, haul away and remove the old water heater, and many more! You can contact us 24/7/365 and talk with our tankless water heater professional for help.