When Newport Beach residents need help with plumbing, they need it right away. If left untreated, plumbing issues can cause thousands of dollars in property damage as water leaks into the home. Our licensed plumbing technicians are available 24 hours a day to ensure that residents can get help when they need it. From installing hot water heaters to replacing leaky pipes, Cali's Choice Plumbing & Restoration is your top choice for a 24 hour plumber in Newport Beach.
Plumbing complications do not wait for business hours to happen, so we make sure that our technicians are always available. You can call us at any time of the day or night and we'll have a technician dispatched to your house within 60 minutes. We are open on nights, weekends and holidays for every type of issue. Our experienced plumbers can fix issues such as, a burst sewer line, faulty water heaters, and broken pipes. No matter what the problem is, Newport residents can get help in no time.
Our goal is to make finding a reputable 24 hour plumber Newport Beach as simple as possible. All it takes is a single phone call to set up an appointment with a technician. If you have an urgent matter, we can arrive at your doorstep within one hour to remedy the problem.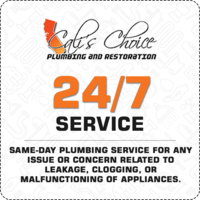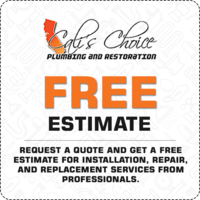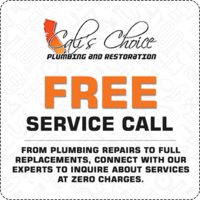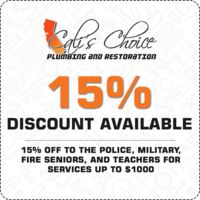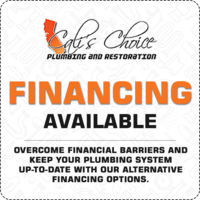 Why Should You Hire a 24 Hour Plumber in Newport Beach?
Over the centuries, plumbing systems have evolved to be modern, complicated processes. With a complicated system, it can be almost impossible for a layman to fix a major problem. A burst pipe can cause water to fill the kitchen, basement or apartment below. As water fills the house, it can cause significant damage to the foundation, insulation, and woodwork in your home. To prevent major damage, you need someone who knows exactly how to fix the plumbing problem.
You can tell if you need help by listening to the sounds that your house makes. If you hear running water when nothing is on, it could mean that there is a leak causing your water to run continuously. Likewise, warm spots beneath the floorboards indicate that the water is running when it should not be. Sounds like banging noises in the walls or water stains inside the home are also indications that you may need help.
To ensure that all your plumbing works without error, you will want to hire 24 hour plumber Newport Beach who is experienced with installations and repair services.
Anytime you find water somewhere that it should not be, you need to call a 24 hour plumber Newport Beach. Our plumbers in Newport Beach are available 24 hours a day to help with all your plumbing needs and installation needs. To get help from a licensed plumber, call Cali's Choice Plumbing & Restoration today!