Cali's Choice
Water Heater Repair Newport Beach CA
No Hot Water? Call Cali's Choice!
Most homeowners don't realize the value of a water heater until it starts to fail. It is only then most people understand the significance of the role a water heater plays in their daily routine. If you find yourself with no hot water or any other water heater related problems, call us at Cali's Choice in Newport Beach. Our teams will quickly head to your premises to assess your hot water issues and get your water heater repair Newport Beach CA.
Complete Water Heater Repair Newport Beach
Cali's Choice is proud to be the No. 1 choice for property owners looking for quality water heater repair Newport Beach. Since we offer an exhaustive range of water heater services, our teams are not only capable of repairing your water heater but also conducting regular maintenance, tuneups and installation of new water heaters. We are your one stop solutions provider for all your hot water related needs near you.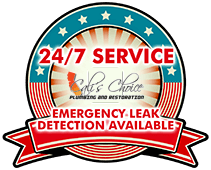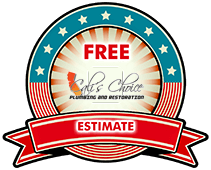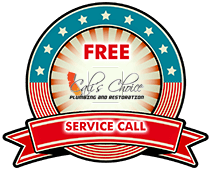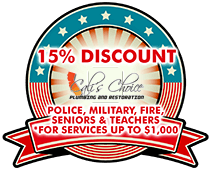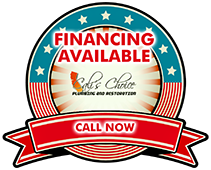 Call the Experts in Water Heater Repair Newport Beach CA

You need a reputed technician you can count on when you are out of hot water. Contact Cali's Choice in Newport Beach and we'll ensure that you have the hot water you need to do your bathing, cooking and cleaning. Call us for all your hot water related needs. Our teams will be there soon and won't rest until you have hot water again. Our superior service along with competitive prices, unique features and guarantees make us the best in the industry.
Cali's Choice
Water Heater Installation Newport Beach
Storage Tank Water Heaters – These are the conventional types of water heaters that come with an insulated tank in which water is heated and stored until needed. Our teams will install the heater and set a preset temperature and pressure level, where they will configure the relief valve in the heater to open if either preset levels are exceeded, which requires specific professional expertise.
Tankless Water Heaters – Rather than storing water, these models use heating coils to heat water as you need it. Tankless heaters are more suitable for homes that use natural gas since an expensive electricity upgrade is needed if you are going with an electric model. If you decide to go with the natural gas option, our teams will first inspect your gas lines to determine if the supply is sufficient for the heater to work. If it needs upgrading, our experts can do it for you and also install the heater within your premises.
Hybrid Water Heaters – These water heaters use about 60% less electricity than conventional electric water heaters. However, the installation of these models are a bit complicated and should be done by professionals such as Cali's Choice technicians. The reason for this is that the heat needed to make the water hot is captured from the air and the ground and transferred to the water.
Solar Water Heater – These water heaters work through roof-mounted solar panels that absorb the sun's heat. Our teams will consult your hot water needs as well as your budget and recommend the right type of solar panels and solar water heater for your home. You also have the opportunity of getting rebates by feeding the extra electricity that you generate to the local electricity grid.
Why Cali's Choice
Water Heater Installation Newport Beach CA
We offer the services of the experts in water heater repair Newport Beach CA. Our team is licensed, certified, bonded and insured, with experience in speedily and securely conducting a wide range of water heater installation Newport Beach.
Rapid Response – Your water heater will not always go wrong within the usual business hours. We understand this very well and offer 24/7 emergency water heater repair Newport Beach. Call us at any time and our teams will be there to help.
Our Proven Success – We have been serving customers in Newport Beach for several years. Our clients have been continuously turning to us, as they have no doubt that we will offer them a top quality service.
Discreet, Polite and Confidential – Our Newport Beach plumbers are discreet and respect confidentiality about any kind of client situation they come across. They are good at listening to your concerns and offering you optimized solutions.