We promise high-quality services at affordable rates. Are you looking for a trustworthy plumbing repair service provider to handle your water heater problems? Cali's Choice Plumbing & Restoration can help you with just about everything. Whether you need a pipe replacement or a water heater repair in Newport Beach, our teams of expert plumbers with the requisite skills and years of experience can solve your problems. Water heater problems can happen to anybody. But it is essential to fix or replace them as quickly as possible to avoid future hazards.
We use all of the newest tools and technology to diagnose whatever problem your heater is experiencing correctly. We keep thorough records of everything we do and provide a variety of options. You can select any of the options that best meet your requirements and budget. You may simply replace a part, install new ones, or even update the ones that are already in place. It is ultimately your choice, and we will do all in our power to make your wishes a reality.
Our professional water heater repair teams in Newport Beach can deliver world-class assistance any day of the week. We provide extremely low prices for all sorts of properties. You may verify for yourself by comparing our prices. Furthermore, our water heater repair experts in Newport Beach are accessible 24 hours a day, seven days a week. So call us whenever you notice a problem, and we will provide effective remedies right away.
Cali's Choice Plumbing & Restoration is proud to be the No. 1 choice for property owners looking for quality water heater repair in Newport Beach, CA. Since we offer an exhaustive range of water heater services, our teams are not only capable of repairing your water heater but also conducting regular maintenance, tuneups, and installation of new water heaters. We are your one-stop solutions provider for all your water heater needs in Newport Beach. If you find yourself with no hot water or any other water heater problems, call us at Cali's Choice Plumbing & Restoration. Our teams will quickly head to your premises to assess your hot water issues and get your water heater repair in Newport Beach, CA.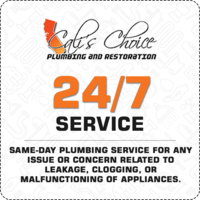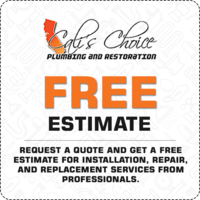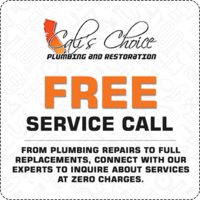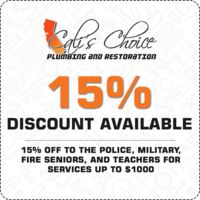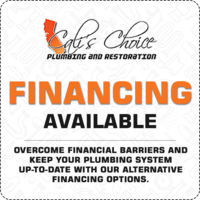 Same-day Water Heater
Installation in Newport Beach
We can handle all, whether it's a tank-based water heater or a tankless water heater installation. Everything from maintenance to installation and replacement is offered under one roof. All of the services are also accessible in the event of an emergency. We have teams available 24 hours a day, seven days a week, including holidays. Emergency Cali's Choice Plumbing & Restoration experts will examine your home, analyze your energy use and current infrastructure, and offer you an evidence-based assessment on what is best for you. Our water heater installation teams in Newport beach will always finish the job within a few hours or the same day.
We provide installation services for all types of water heaters and related appliances. For the following reasons, our water heater installation teams in Newport Beach are definitely among the finest in the state. We not only install but also sell all types of water heaters to offer comprehensive and guarantee-backed services. We exclusively sell high-quality, verified goods from all major brands.
Our installation crews are comprised of professionals who will analyze many elements of your home and then advise you on the best options for your aesthetics, budget, and energy usage. Moreover, our water heater installation services in Newport Beach include consultation, inspection, product guidance, installation, structural and electrical modifications, making us a one-stop solution center for water heaters.
Go for the reliable and most-trusted company of Newport Beach
Rapid Response
– Your water heater will not always go wrong within the usual business hours. We understand this very well and offer 24/7 emergency water heater repair in Newport Beach, CA. Call us at any time, and our teams will be there to help.
Our Proven Success
– We have been serving customers for several years. Our clients have been continuously turning to us, as they have no doubt about availing top-quality service.
Discreet, Polite, and Confidential
– Our plumbers in Newport Beach are discreet and respect confidentiality about any kind of client situation they come across. They are good at listening to your concerns and offering you optimized solutions.
Personalized Packages
– We also offer customized packages. Only the services of your choice will be included in the packages.