Plumbing disasters can happen anywhere, including right here in Tustin, California, disasters never occur at a convenient time. If something goes horribly wrong with the plumbing at your home or business, you'll want an experienced emergency plumber in Tustin who responds rapidly to your call. With Cali's Choice Plumbing & Restoration, you'll get exactly that. We are a local business proudly serving Tustin and the surrounding areas; we're fully prepared to put our expertise to work for you whenever you need it.
While the thought of a plumbing emergency may seem a bit comical, the reality is that a burst pipe, a water heater meltdown or a drainage disaster can wreak havoc in a very short amount of time. These problems can't wait. Whether the trouble is a water line or a sewer line, the resulting flood can cause extensive damage to flooring, fixtures, and furnishings. It can also create a dangerous situation if an electrical appliance or wiring is impacted. These situations require a professional touch, and they need to be dealt with immediately to prevent additional damage to your home.
As emergency plumber in Tustin CA, we've seen it all, and we know what needs to be done to set things right. We're licensed, insured and armed with the resources to do the job properly, so you can be confident that we can identify and correct your emergency plumbing problem quickly and efficiently. When we fix something, it's not a temporary patch. It's a professional fix that will stand the test of time.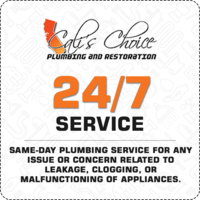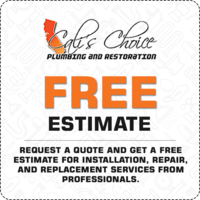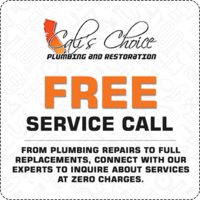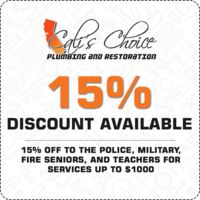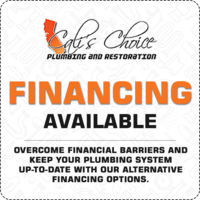 Plumbing emergencies aren't restricted to business hours, and neither are our services. Whenever your plumbing system malfunctions, don't hesitate – call our emergency plumber in Tustin. We understand that time is of the essence when dealing with a plumbing emergency, so regardless of whether it's the middle of the day or the middle of the night, we can dispatch a technician to your home in 60 minutes. As a local company, we can get their fast because we're never too far away when you need help.
We're always ready to respond to your call for assistance. Our experienced plumber in Tustin has the tools, training, and expertise to handle a wide range of plumbing problems quickly, effectively and affordably so that you can get back to enjoying your normal routine.
At Cali's Choice Plumbing & Restoration, our customers are our priority. Day or night, we'll answer your call and do our professional best to provide the quality plumbing repairs that you deserve. We're proud to be the emergency plumber in Tustin trusts, and we're determined to maintain our excellent reputation by providing top-notch service.
When it comes to emergency plumbing situations, we aren't content to simply fix the problem; our goal is to fix the problem in a way that leaves you 100 percent satisfied. To learn more about our company and our services or to request our assistance with a plumbing emergency, call Cali's Choice Plumbing & Restoration today.