In this fast-paced era, most people have a traditional model of water heater in their home, which may provide comfort to the homeowner. But over time, there are some wear and tear that take place in the efficient and effective conventional water heaters. Moreover, the traditional water heater is not efficient, uses more electricity, and even costs more. Thus, people prefer to install a tankless water heater in their home as they are energy efficient and saves money. A tankless water heater provides a sufficient supply of water all day. But it's not an easy job to install it themselves for that you require experts who will come to your home and install a water heater in your home.
Cali's Choice is one of the leading companies that offer tankless water heater installation services in Los Angeles. Our company has expert plumbers who have been in this field for many years. Thus, they have years of experience, which allows them to solve all installing activities easily. Moreover, our skilled and expert plumbers will help you in choosing the right tankless water heater for installation at your home properly.
Is your tankless water heater leaking? Is your water heater not offering you a sufficient amount of hot water? Contact Calis Choice experts to get reliable service for all the issues related to your tankless water heater. We help you to assess hot water for cleaning, cooking purposes. Hence, your tankless water heater damages must be fixed as soon as possible. Tankless water heater repairing services in Los Angeles helps you to solve leak problems, any fault in the wiring, and any other issues. We have well-trained and qualified technicians who have full knowledge about the problem that arises in tankless water heaters just by examining. Thus, we can find out your problem soon and help you solve all the issues. Get help now by contacting Cali's Choice today!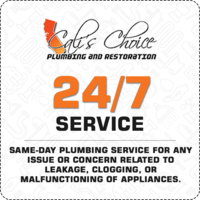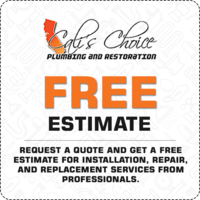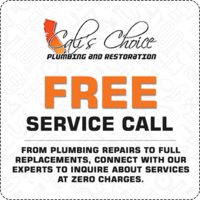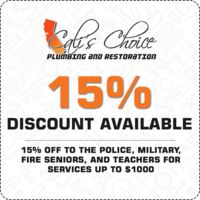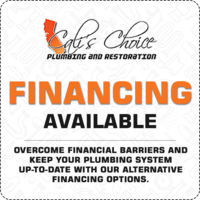 Why Choose Us For
Tankless Water Heater Repair In Los Angeles?
Focus on your safety –

Cali's Choice follows all CDC guidelines, and we work properly with concentration to avoid any damages to your tankless water heater. Our team properly manages the wiring system to avoid unwanted risks. Apart from it, we maintain distance from you and sanitized our hands and equipment frequently according to Covid-19 guidelines. We are licensed and authorized installation service providers, and hence you can call us for the installing services.

Equipped with essential equipment –

Our company constantly provides training sessions to all of our experts. Because of that, our technicians know the use of modern technologies and machinery. We also make arrangements for all the necessary equipment which is essential for installing activity. Our professionals exactly know how to fix your tankless water heater at your home.

Guaranteed quality services –

Our tankless water heater installation services in Los Angeles guarantees quality services to our clients. As our training facilities are effective, so our team gets all the essential installing knowledge from the professionals, which help them to provide quality services to our customers. They work with full concentration to avoid any damages or accidents during the whole process of installing.

Reasonable cost –

We offer our premium-quality services at a reasonable cost. Our company keeps in mind your money value and offers you our best services at an affordable price. Before starting installation services, we visit your home and give you an idea about the charges that you may have to bear. Hence, contact us without any hesitation; we are here to solve every issue related to your tankless water heater repair problems.
We never charge any hidden cost to customers. Our charges depend on the issues that arise in your tankless water heater. If your tankless water heater has a small problem and it can be solved within a short period, we charge respectively lesser money. But if your water heater requires more time and man force, the charges will be increased. Before starting their repairing services, we will provide you estimated cost you have to pay for repairing your water heater.
Our team has expert and experienced plumbers who are in this field for decades and solving issues of tankless water heaters without making any mistakes. We can easily identify problems and solve them quickly. Our quality services make our company one of the renowned in Los Angeles and nearby areas. You can contact with whenever you want, and our expert will help you. However, our experts are well-mannered and know how to deal with clients. We never misbehave with any of our customers.
Hence, contact Cali's Choice for any problem that arises in your tankless water heater in Los Angeles.