Cali's Choice offers guaranteed services for water damage in Los Angeles. Our scope of service is wide and comprehensive; therefore, we can cover any general or specialized problems related to water or flood damage. Cali's Choice water damage services not only cover the water damage repair in Los Angeles but also the preventative plumbing solutions to minimize future water damage chances. We have dedicated teams for reconstruction and remodeling as well. However, Cali's Choice offers the complete solution package for water damage restoration in Los Angeles at very reasonable prices.
You won't be facing any dilemma during water restoration in Los Angeles, as we also provide complete consultancy for every type of property. The experts will assess multiple factors such as property type, property location, energy consumption, plumbing system, drainage systems, appliance lists to devise the most reasonable and durable solution for the property. Bear in mind all types of initial consultation and estimation are completely free of cost. We value your needs and preferences and do everything in our power to meet your expectations and demands.
All of our water damage services are available for both commercial and residential properties. Water damage problems can come in many forms, and there are a million different reasons why they happen. But the experts recommend remediating the problem as soon as you notice it so that you can avoid big disasters. Speaking of that, we have one of the best inspection teams in California. We provide all the services provided through the most updated and latest tools and technology to avoid any time delays or avoidable flaws. From water mitigation to sanitization, odor removal to renovations, and drain system cleaning, you can trust us for the whole process. Water or flood damage restoration in Los Angeles by us will be backed up with adequate guarantees and warranties, so you never have to worry about the quality of the work.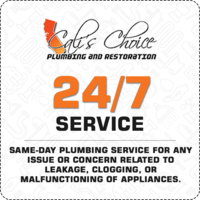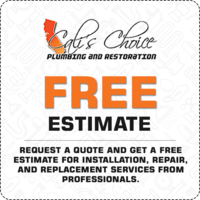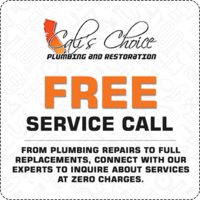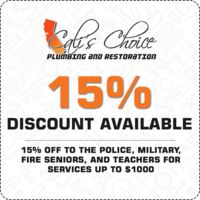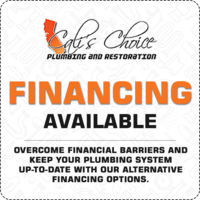 Emergency Services Available For Water Damage And
Water Damage Restoration In Los Angeles
Water damage needs to be dealt with very quickly. We have the best emergency teams amongst all the water damage restoration companies in Los Angeles. You will have a professional plumbing team within the first hour of your call. Also, our teams carry the majority of the equipment with them to avoid time wastage.
The water services also have options for custom packages. Design them the way you want to achieve the maximum efficient services. The custom package system reduces the cost of restoration drastically on top of what is already a very affordable price. There is also a multitude of discounts options for both regular and first-time customers.
Cali's Choice has a large inventory filled with all types of brands and products that you can choose from. For replacement, repair, or installation, you can procure any product directly from us. We only sell high-quality certified products with a long warranty period. Cali's Choice warranties can be availed easily just by calling us or visiting our local office with the product and papers.
Cali's Choice is a well-known brand all over California. Whether you water damage repairs or full-fledged water restoration in Los Angeles, you can rely on us. We have consistently maintained our customer-first approach throughout our existence. You will not only find better products and services but also a very well-groomed customer service who are cordial and extremely professional.
Cali's Choice is a company that believes in eco-friendly services and products. All the chemicals used during water damage repair or restoration will be non-toxic and environment-friendly. We dispose of all the waste materials in an eco-friendly way too. Contact us or schedule a meeting in the office to know more about us.