Water heaters are a common appliances problem in the United States. If you happen to notice anything odd with your water heater, you don't need to get panicked. Instead, you should seek professionals with adequate credentials.
Cali's Choice is a family-owned company in the state of California. We are active for a long time, and a lot of people trust us completely to deal with their plumbing and appliance problems regularly. Whether you have a tank-based traditional water heater unit or a tankless modern one, Cali's Choice can provide services for either of those. We also repair, install, or replace commercial water heaters. Our water heater repair teams in Los Angeles are available 24/7.
Symptoms of faulty water heater include overheating, stuck valve, leak from plumbing connection, too hot or not enough hot water, a bad gasket, or leakage in a water tank. These problems are fairly commons and require very little work. But sometimes, they may be a symptom of a bigger problem. Whatever the case may be, our plumbers are technical enough to resolve any of the underlying issues.
We only hire licensed, certified, background checked, and experienced plumbers to avoid bad craftsmanship. The teams are often accompanied by expert consultants and other supporting members, i.e., the electricians, to deal with any kind of unwanted problem on-spot. Cali's Choice experts will help you find the nature of the fault and effectively deal with it.
No other plumbing company can provide so many benefits and flawless services like us at the prices we offer them. However, Cali's Choice offer tank based or tankless water heater repair in Los Angeles for all kind of gas, electric, hybrid and solar water heaters, etc. We can fix any part, fixture, or leak along with gas and electric line issues.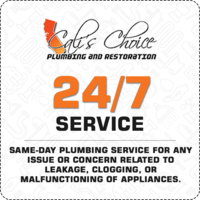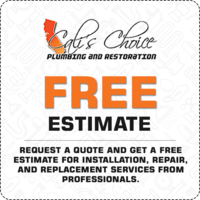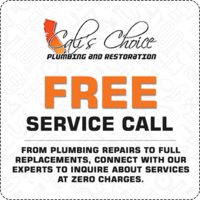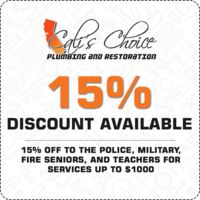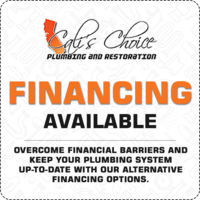 Emergency Water Heater Replacement And
Water Heater Installation In Los Angeles
If you want quick or same-day installation or replacement, you can rely on our water heater installation teams in Los Angeles. We can install and replace both residential and commercial water heaters, no matter if it is day or night. Our emergency teams are available 24/7, including public holidays and weekends. If you are not sure which water heater to buy, you can ask our consultants to recommend some. They assess multiple and variables before suggesting the best water heater imaginable. Some properties may need tank-based, while some may need tankless water heater installation in Los Angeles.
If you have not procured a water heater yet, you can buy it directly from us. We offer all the mainstream brands and types, including solar-powered water heaters, at an affordable rate. The water heaters are certified and backed with long-term warranties. However, the installation service is also backed with a guarantee and post-service maintenance.
Cali's Choice has very professional customer service. If you live away from your property, you can call our customer service to get live reports. Besides that, we have a deadline rule. Every part of our work is always within the previously agreed upon estimated time. Even if we have to work around the clock to reach the estimated time mark, we do it.
Cali's Choice provides maintenance and prevention services for water heaters. A water heater has become an essential part of the modern household. Using hot water is not a luxury, but it's a necessity. There are so many benefits of warm showers on cold days or at night. We can vouch for the quality of our service, so you never have to go a day without a properly functioning water heater.
We are the most customer-friendly plumbing service company you will ever see. From initiation of the job to the perfect completion, we value your inputs the most and do everything in our power to turn your vision into reality. Cali's Choice teams are designed to achieve maximum efficiency within the shortest amount of time while maintaining optimum industry standards. Contact our customer service to know more about us.