For Trusted Water Heater Repair Tustin, Call Cali's Choice Plumbing & Restoration!
Water heater problems can cost you time and money- some might even cause you to replace your old heater with a new one. Just like you wouldn't wait for yourself to get terribly sick to see a doctor, don't wait until your water heater issues turn into a total crisis to contact a good plumber.
Cali's Choice Plumbing & Restoration offers a comprehensive range of water heater repair Tustin CA. Call us and our teams will help you with all your hot water needs.
Affordable, Efficient Water Heater Repair Service in Tustin CA
Cali's Choice Plumbing & Restoration is a leading water heater maintenance, repair and installation company serving all places across Tustin, CA. With decades of experience in offering water heater repair in Tustin CA, there's no water heater related job that our teams can't handle.
Cali's Choice Plumbing & Restoration has the expertise in installation and repairing of all types of water heaters. We provide advanced and extensive training to our teams and only employ the best plumbers and water heater technicians in the industry.
Emergency Water Heater Repair in Tustin CA
Water heater problems don't always align to the usual business hours, but when you are hit with an issue you need a plumber who could respond and assess your situation immediately. With our emergency water heater installation service in Tustin, Cali's Choice Plumbing & Restoration has got you covered. Our emergency plumbing services are available to the entire city of Tustin, with well-trained and experienced technicians, capable of handling all types of heater repair and restoration jobs.
For Quick and Cost-effective Water Heater Services, Call Us!
When they occur underground, leaks can cause significant structural damage to your home without your knowledge. Working from the inside out, a leak can destroy the foundation on which your home is built. If you suspect a leak, act quickly; the damage will only get worse. Contact a reputable water heater installation expert immediately.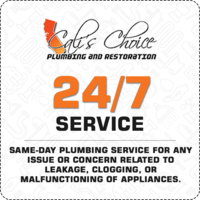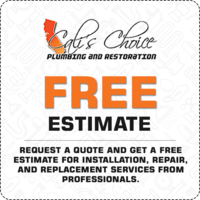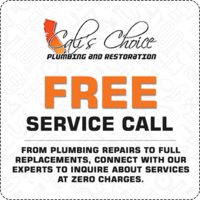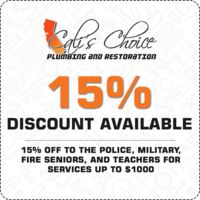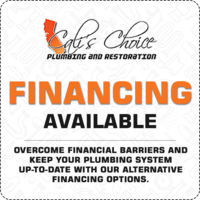 Water Heater Installation in Tustin
Tankless Water Heaters-

This model works in a system that heats the water without having a reserve tank of water to draw from. A major benefit is that you can have zero heater bursts with a tankless heater. If you are planning to go with a tankless water heater, our teams can recommend the right brand for you and install it in your residence. Our teams will also advise you on the energy and space savings you can get from a tankless model, and internal or external placement of the heater for maximum effect.

Hybrid Water Heaters-

Hybrid water heaters combine the energy saving benefits of a heat pump and a conventional electric water heater by using a much lower amount of energy. Contact us and our experts will recommend and install the right hybrid water heater after a thorough consultation of your hot water needs, demand, the budget and an inspection of your premises.

Condensing Water Heaters-

These are more suitable if you are using gas for water heating and require a capacity of about 55 gallons or more. Installation of this heater is comparatively complicated and requires professional expertise. Our technicians will install the heater in a way that gases escaping through your flue is captured and brought into the heater, which will heat the water.
Why go for Cali's Choice
24 Hour Water Heater Installation
Selecting a water heater services provider is something on which you should give some serious thought. Choosing the right professionals, who have the certifications, expertise and the right equipment is vital.
24/7 On-time Services-

Water heater problems can happen in the middle of a weekend afternoon just when you were planning a party. Our emergency water heater installation services are available to the entire city of Tustin. Our well-trained and experienced plumber will solve the issue before it turns into an unpleasant experience. We are just one phone call away!

First Time Right Services-

Cali's Choice Plumbing & Restoration specializes in all water heater repair Tustin CA. We are proud to say that we have the best teams in the industry- technicians with extensive training and state-of-the-art equipment assuring you an exceptional service.

Years of Trust-

Cali's Choice Plumbing & Restoration has been trusted by over thousands of customers. We look forward to offering you the services of a much higher level of quality at affordable rates.