Repiping involves removing the existing piping and replacing them with a new set of pipes. It is considered ideal when treating old or outdated pipes. Although more expensive than spot repairs, repiping is recommended when pipe leaks become frequent. This could be owing to the extent of damage or the inferior quality of existing pipes. In such cases, sometimes, spot pipe repairs cannot stop the leaks from reoccurring, and pipe bursts could become a strong possibility too.
At Cali's Choice, we focus on delivering high quality and complete services Our highly skilled employees will also give you valuable advice about the best course that should be taken in case of water leaks. They will recommend you repiping services when a pipe inspection shows deteriorating pipe conditions and possibilities of pipe bursts and frequent leak possibilities.
We offer reasonably priced repiping services in Riverside. We use better equipment to remove existing pipes and install new ones. That is why, our error rate is almost non-existent. Also, the durability and quality of products that we use are guaranteed.
Our repipe Riverside team works 24 hours, 7 days a week. Please feel free to call us when faced with frequent pipe leaks. We offer excellent pipe leak detection services and suggest repiping services depending on the condition of your pipes.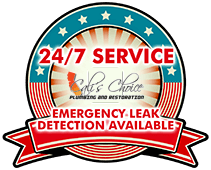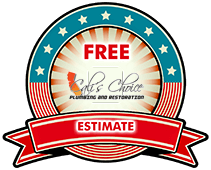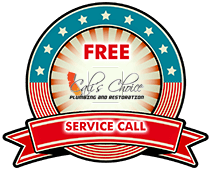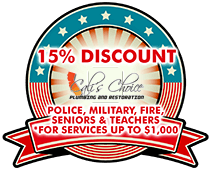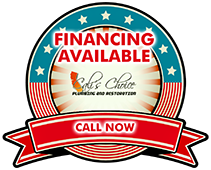 Residential Slab Leak Repiping Near Me
Pipes underneath the slabs are hard to tackle. One simple mistake can sometimes increase overall repair costs a lot. There are certain signs that indicate a slab pipe damage such as wet spots or water leaks on the floor or walls. Contact us immediately for detecting the cause of the problem. If the situation calls for a repiping, we will offer you a free consultation and estimates.
Our Commercial Slab Repipe Riverside. Residential repiping, usually, can be done very quickly, but on the other hand, commercial repiping could be much more complex. We have a licensed team of plumbers, highly trained in commercial slab repiping. They deliver 100% reliable and efficient commercial repiping services near you.
Call Cali's Choice for Exquisite
Repiping Services in Riverside, CA
When should you repipe
If you have a significant water leak issues from slab pipes, you should replace them as soon as possible. Also, if your pipe becomes old or rusty, there is a good chance that the water quality may be affected. In such cases, repiping is fruitful. Minor leaks should be repaired in other convenient ways. If your pipes have multiple leaks, and they occur frequently, the pipes need to be replaced.
Eliminates health risks caused by damaged pipes
Eliminates safety risks from outdated, misaligned pipes and related pipe bursts
Long-term solution from deteriorating quality pipe leak issues
We have the best
Slab Leak Repiping Specialists Riverside, CA
Cali's Choice hires only certified Riverside plumbers. We train them to competently use high-end plumbing inspection, repair and repiping tools. The equipment we use also help us save time as well facilitate speedy repiping. When you go for our repiping services, you are sure to experience top-notch services that come with a guarantee. We consult with you about the piping products, and give you all the required details, following which we provide free estimates for our solutions. Our customers have been delighted with our services and give us a satisfaction rate of 100%. If you require repiping services near you, give us a call.