Water Damage Repair in Irvine CA
Hit with Water Damage? Call Cali's Choice Plumbing & Restoration
From leaky roofs to burst sewer lines, water damage is one of the most common and possibly devastating issues any property owner is likely to face. If immediate action is not taken, excessive water in your facility can lead to severe risks, causing expensive damage to the structure and the interior of your property. If your home or business is left in these conditions for hours, it can even lead to mold growth. When water damage happens, call Cali's Choice Plumbing & Restoration. Our experts will be there to remove all water damage troubles.
Expert Water Damage Repair Service in Irvine CA
With quick response, your floors, walls and treasured belongings can often be conserved and reinstated. Our licensed technicians come to your aid. They have extensive training and skills, backed by our decades of experience in serving property owners with reliable and affordable water damage restoration service in Irvine CA. Our teams will be with you from the start to finish at every step, until all of the damage restoration needs as committed by us are fulfilled.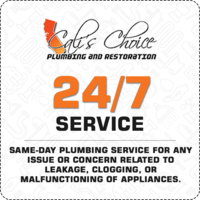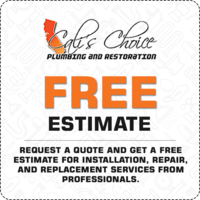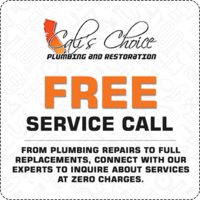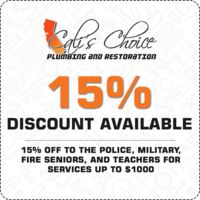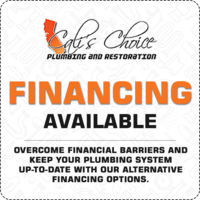 Cali's Choice Emergency Water Damage Repair
Regardless of the cause of water damage, rapid response and prompt action is the key solution to the recovery and restoration of your property. With our 24/7 emergency water damage repair Irvine CA, we have got you covered. Small or big, if you are faced with any situation that requires instant professional water damage repairs, call Cali's Choice Plumbing & Restoration immediately. With one phone call, our teams of experts will be heading to your place in Irvine.
Call Cali's Choice Plumbing & Restoration to Remove the Water and the Worry
Did you just discover that your roof is leaking and don't know what to do next? Call Cali's Choice Plumbing & Restoration in Irvine, CA! Our experts know exactly what to do when you are hit with any kind of a water damage. With our comprehensive and cost-effective range of services, Cali's Choice Plumbing & Restoration is the one who you should contact. Our technicians follow industry-proven water damage repair techniques to remove moisture and promote quick and effective drying.
Cali's Choice Plumbing & Restoration
Water Damage Restoration Irvine CA
Roof Damage Repair – If your roof starts leaking during heavy rain or a fallen branch from a tree creates a leaky hole in the roof, you need to get it fixed immediately. Call Cali's Choice Plumbing & Restoration and our teams will be at your doorstep within minutes. Our experts will quickly tarp your roof to avoid further damage to the property until we fully and durably restore your roof, and ensure it's leak-proof.
Drying and Dehumidification – Ordinary water removal services alone are not just enough to remove all the moisture from your property after a water damage event. Since water can be trapped under your floor, behind walls and even inside your furniture. We at Cali's Choice Plumbing & Restoration provide expert drying and dehumidification services with the use of high-powered dehumidifiers, vacuums and air movers that can remove all the water and moisture, even from the most difficult places within your property.
Carpet and Upholstery Restoration – Even a small amount of water sitting on your carpets for a long time can ruin it for life. At Cali's Choice Plumbing & Restoration, we provide exhaustive carpet and wooden floor drying services. Our technicians will consider the condition of the affected items, the type of water that caused the damage and the time it was exposed and determine the best way to treat it.
Plumbing Repairs – A sewage backup, a laundry equipment leak or a burst pipe can cause risks to the structural integrity of your floors or walls and your health. Our experts will remove the contaminated water from the premises and affected items such as furniture and flooring. Then will clean, sanitize and disinfect the premises and restore the affected items to their best condition.
Why go for Cali's Choice Plumbing & Restoration
Emergency Water Damage Repair Irvine CA
What makes Cali's Choice Plumbing & Restoration the chosen and the most trusted emergency water damage restoration provider for thousands of customers in California? Here are some points worth noting.
24 Hour Express Water Damage Services

– Our plumbers are available 24/7 to all the areas of Irvine, CA. Our teams of experts offer a fast response to your calls and concerns, and deliver 100% reliable services in compliance with all required standards.

Our Proven Success

– We use advanced and efficient water damage restoration Irvine CA and state-of-the-art equipment to ensure fast as well as optimized solutions to all your problems. We also ensure excellent customer service and 100% satisfaction.

The Best Prices

 – We are always straightforward in our communications so that you know you are getting a fair and honest price for the service that you receive. We would never want to overcharge you with hidden prices in a time of distress.