If you have a home in Mira Mesa, CA, you want to make sure that it is well maintained so that it retains its value and you can build equity in it. One potential cause of damage to your home is a slab leak, which can result in water leaking through the foundation of your home.
Cali's Choice Plumbing & Restoration is a professional slab leak repair Mira Mesa that can help ensure that any slab leak problems you have are dealt with quickly – with minimal inconvenience and disruption your home.
What are the signs of slab leak?
The indications that you may have a slab leak are somewhat similar to those of a leaking pipe elsewhere in your home. You may hear water running when it's not in use and see an increase in water bills. Unlike most other leaks, you may notice warm spots on the floor, damp spots on your carpet and, in cases of large leaks, cracks in your walls or floors.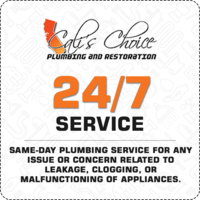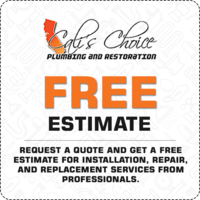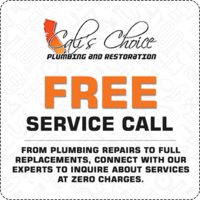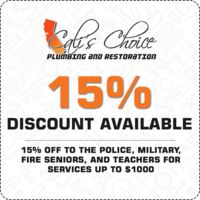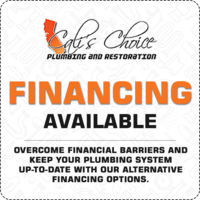 What is a Slab Leak and What Causes Them?
Slab leaks occur when water leaks from one of the water lines under the concrete foundation, or slab, of your home. Leaks can come from water pipes or sewage pipes, and they generally start as tiny, pinhole leaks, but they can grow much larger over time.
Larger leaks lead to more water under your foundation and a greater potential for extensive and costly water damage.
Slab leaks can be caused by a variety of problems, but they generally involve slow but consistent damage to pipes. Corrosion of pipes and vibrations can lead to holes in pipes, and improper soldering can result in leaks where pipes join. If water pressure is too high or pipes aren't insulated correctly, cracks and creases may form.
Why should I rely on professionals?
While fixing a leaking pipe is a fairly simple problem, slab water leak repairs are complicated by the fact that the repair work needs to be done under concrete. This requires a professional to cut through the concrete floor of your home, and it's why you shouldn't try to resolve the problem yourself. Errors can cause major structural damage to your home.
We are a professional slab leak repair service in Mira Mesa that can find the source of a leak and ensure that there is not more than one. We'll also use the most efficient method for repairing a slab leak and keep problems from returning.
If you think you might have a slab leak, call our Mira Mesa plumber now!
How can slab leaks be repaired?
Repairing a slab leak requires getting under the concrete floor of your home to the source of the leak. The two most common options are to cut a four by four hole in the concrete above the leak and to fill in the hole when repairs are completed.
Alternatively, a completely new line may be run above ground, and this is normally done when pipes are older and have a history of leaking.
If you suspect you have a slab leak, you should contact a professional immediately. The longer the issue goes on, the worse the damage will be and the more expensive it will be to fix.
It's important to get a professional in as quickly as possible to identify the source of the problem and ensure that there aren't several leaks.