If the pipes in your home are leaking, you might not even know that there is a problem!
Leaking pipes can cost you a lot of money by increasing your water bill, but they can also cause health problems.
For example, the excess moisture can create the perfect environment in which mold can grow, and you want to avoid that health risk.
If you have a complex plumbing system, then you probably don't know where to look when you suspect that something is wrong.
Cali's Choice Plumbing & Restoration, a qualified water leak detection Mira Mesa, can perform a leak detection test when you need it, to ensure that you don't have a water leak.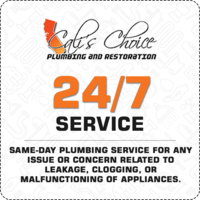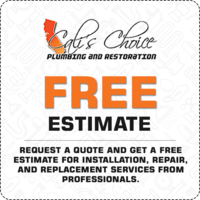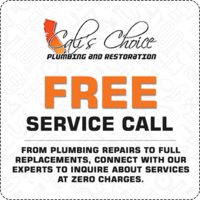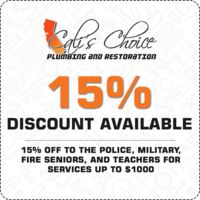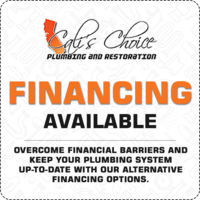 Determining if a Leak Is Present
If you are like other people, then you are probably wondering what causes leaks and how to tell if you have one. Many factors can cause your pipes to crack and leak; extreme changes in the water can place a lot of stress on your pipes, and you could get a leak as a result.
Although leaks can happen in new homes, they are more common in old pipes and in plumbing systems that were made with cheaper materials. A sharp increase in your water bill is one of the most common symptoms of a leak, but you can also listen for the sound of running water coming from your pipes. A water heater that is always running is another red flag that can alert you to the problem.
Inability to locate and repair a leak can cause you to experience long-term damage, and the repair costs will start to increase. You can take steps to fix a water leak if you have experience, but making mistakes can worsen the problem.
Some people read articles online and think that they can get the problem under control, but they often cause even more harm. These people might be able to perform a short-term fix, but the leak will likely return. When a leak reoccurs, you won't always notice it right away, and you probably won't be able to avoid further damage.
Our expert Mira Mesa plumber has the training, equipment, and knowledge to find and fix your leak the first time. When you enlist our services, they will quickly get to work running tests to discover the source of the leak.
In addition to checking your pipes, our team will also take a look at your floors and walls, giving you peace of mind. You will know that you are in good hands when you trust us with your plumbing needs, and we will repair your leaks before they have time to cause other problems.
We care about each of our customers, so we promise to treat you like family from the start of the project to the end.
If you have a water leak that needs to be addressed as soon as possible, then contact us right away. No matter the time of day, our team is standing by to help you.
Since Cali's Choice Plumbing & Restoration is available 24/7, call us the moment that you notice the problem, and we will quickly dispatch a professional to conduct a water leak detection service in Mira Mesa home.