Cali's Choice is a well-known company in Los Angeles. We offer all kinds of Plumbing services for both commercial and residential properties. Water leaks can happen for many different reasons, such as broken faucets, burst pipes, roof or slab pipe damage, etc. It is recommended to resolve the problem as soon as you can to avoid big disasters and deterioration of the property. It could be electrical hazards, mold growth, or damages to furnishing and structural elements of the property. Our water leak repair in Los Angeles can help you solve the problem immediately.
All of the plumbers in our teams are licensed, insured, and highly skilled. We deal with any kind of crisis in a quick and hassle-free way, using the best and most updated tools and technology. You can also hire us for leak detection, and 100% of the time, it will be flawless. Our services cover all kinds of water leaks – kitchen, bathroom, toilets, basins, laundry equipment, slab pipes, or anything you can think of. Cali's Choice also provides replacement services for appliances and toiletries associated with water leaks.
Water Leak Los Angeles can lead to water damage or worse floods on your property. We have water extraction and other mitigation services to deal with the catastrophe. We use high-powered vacuums and other tools to get rid of the last drop of water. If there is any extra humidity in the air, we use dehumidifiers.
Cali's Choice has content restoration, sanitization, mold removal, odor removal services as well. We are a one-stop solution center for all your plumbing problems. Water leaks can be dealt with immediately, but if the problem is worse than it seems, you do not worry about finding any other plumbing service company in Los Angeles. We are the first choice of numerous Californians and are known for our exquisite and world-class service delivery.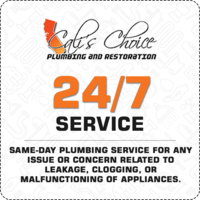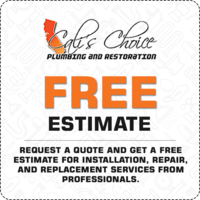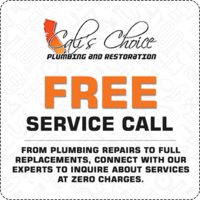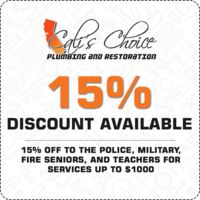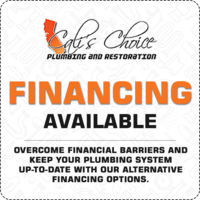 Emergency Leak Detection And Repair Services For
Water Leaks In Los Angeles
Whether it is day or night, Sunday or Christmas, early morning or late evening, the moment you notice a water leak, you can call Cali's Choice. Our emergency teams are available 24/7 every day, throughout the week, including public holidays. There are general and specialized teams to assist you with every type of problem. The leak detection teams use the best technology available to find the root cause of the problem. Hiring us will ensure guaranteed service all the time.
Cali's Choice offers all of its services at a very reasonable and affordable price. You can compare our price lists with any other water damage restoration company to see for yourself. Besides that, you can avail different kinds of discounts and flexible payment options. It is you who decide how you are going to pay. Apart from that, the first consultation and estimation are always free of cost. During the leak detection, if the problem is non-existent or negligible, we will not even charge you. Cali's Choice maintains a high customer-oriented approach which makes us different than most other plumbing service companies.
Better plumbers can increase the lifespan of your plumbing system, whereas a bad plumber can cause even a bigger problem in the near future.
Cali's Choice believes in winning the trust of its customers with absolute integrity and honesty. That is why all of our steps are thoroughly documented and discussed with you. We are 100% transparent in our conduct and follow every county, state, and federal law and regulation. We even get rid of the waste products in an environment-friendly way. Through our dedication, we are constantly ranked as one of the most customer-oriented plumbing companies in the states.
All of our services are backed with adequate guarantees and warranties. The free post-service maintenance window is reasonable too. Call us anytime to get emergency teams within an hour or schedule a meeting directly with the experts. Hiring Cali's Choice could be an absolute game-changer for your plumbing system.