Your Local Emergency Plumbing Experts in Costa Mesa
Nothing can strike fear into the heart of a homeowner quite like a plumbing emergency can.
After all, in addition to being a huge inconvenience, a plumbing issue can also affect other systems in your home. These are issues that should not be pushed to the side – getting them fixed now is key to protecting your home.
As soon as you start to experience trouble, you'll want to reach out to Cali's Choice Plumbing & Restoration immediately. We are your local emergency plumber Costa Mesa ; call us now and we'll get a technician dispatched to your home within 60 minutes. Regardless of your plumbing emergency, we'll be able to handle the situation.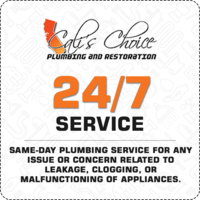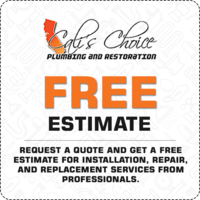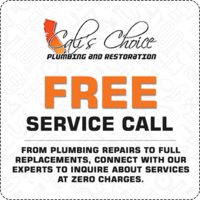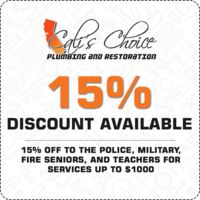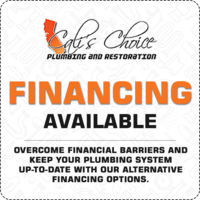 Why Our Team is Superior?
Not only is our group highly trained and well-versed in these kinds of crises, but we also respond to your emergency within 60 minutes. When you're dealing with burst pipes and busted water heater in Costa Mesa, timeliness is key.
We also realize that plumbing emergencies occur at the most inconvenient times, which is why we're available 24/7.
Serving Residential Clients in Costa Mesa and Surrounding Areas
There's a reason why we have an excellent reputation around town; we keep our customers happy. With the best staff in town and the most state-of-the-art equipment, we aim for 100% satisfaction every time.
We strive to make the experience as hassle-free and efficient as possible; we provide an excellent value for our customers.
Why Hire a Emergency Plumber in Costa Mesa?
There are certain times in life when DIY won't cut it, and this is one of those times. When disaster strikes, you need to work with an expert to avoid any other catastrophes piling on.
Remember, a plumbing issue can quickly escalate into problems with your electrical wiring and all sorts of other complications. Flooring and fixtures can be irreparably damaged.
Don't risk ruining your belongings when all that is required may be just a simple fix from a licensed, professional plumber in Costa Mesa.
We've Seen It All – Contact Us Today
In our line of work, we've seen it all. Whether it's sewer cracks or pipes that have been damaged beyond belief, we have handled many of these issues in the past.Whatever your emergency is, we won't even bat an eye—and we'll be out to help you fix it faster than you can believe.
Because we understand how pressing your plumbing emergency is, we prioritize rapid response times and efficiency.It doesn't matter if the job is large or small; we're here to help.
Call Now for an Expert Assessment
The faster you address your plumbing emergency, the better it will be for all parties involved. Whether the situation is out of control or teetering on the edge, you'll feel much better once you have one of our emergency plumber in Costa Mesa on your property.
Call Cali's Choice Plumbing & Restoration today to solve your emergency plumbing needs in Costa Mesa!